ORLANDO, Fla. – An Orlando shelter dog who went viral last year after a heartbreaking Facebook post described the cruel words she heard from visitors is now living her best life!
Dutchess was surrendered to Orange County Animal Services around the holidays due to a landlord issue. The owner told the shelter that she was born with slight deformities under both her eyes. The shelter said Dutchess was pretty much the perfect dog: sweet, energetic, and intelligent. Unfortunately, potential adopters couldn't see past her cosmetic imperfection.
"She looks so ugly. What is that? What's wrong with her? Is she blind? How much is this gonna cost me? She'll never get adopted," are just some of the comments the shelter said visitors would make when they saw her.
Orange County Animal Services posted her photos on Facebook, hoping to get Dutchess seen.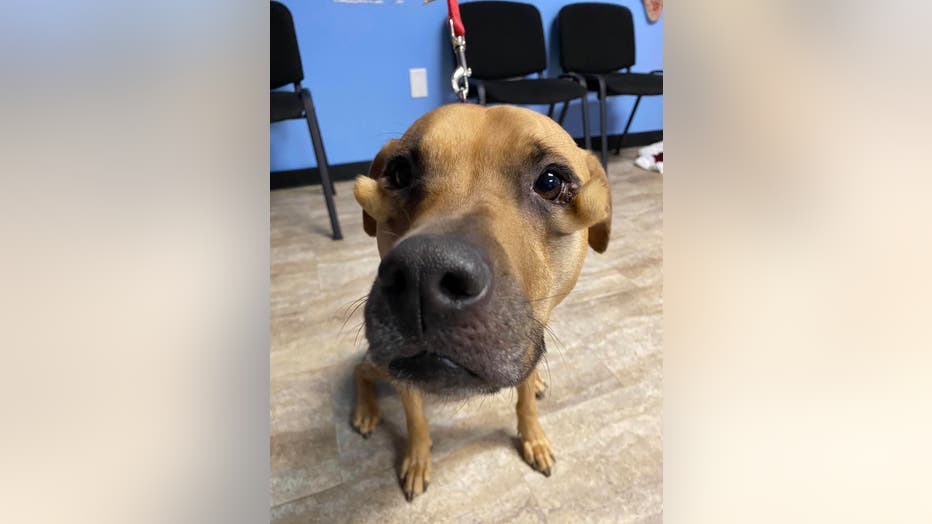 It worked.
Applications poured in and the post was shared thousands of times. Rescue Dogs Dream took in Dutchess and on January 10, the rescue announced that Dutchess was adopted!
TRENDING: So Florida: Massive alligator crushes through metal fence at Florida golf course
"This FAMOUS sweet girl that no one wanted, and then everyone wanted, found her PERFECT FOREVER HOME!!" the rescue wrote.
Dutchess – now named Lena – also had surgery to remove the growths under her eyes, which were in her sight line and causing her discomfort.
Her new family says Lena is doing great and "is the sweetest dog they have ever met."
"She now has a new Mom and Dad to spoil her rotten (Dad works from home) and she has a new brother to play with, in her privacy fenced yard. She gets to go on hikes and adventures and she is a cherished part of the family."