A kitten found close to death after being covered in a toxic substance is on the road to a "miraculous" recovery, an animal shelter has said.
Rosa was handed in to Bradford Cat Watch Rescue and Sanctuary in February after she was discovered on a doorstep emaciated and unable to move.
Volunteers and vets feared she had a "very slim" chance of survival.
But after multiple surgeries the 22-week-old cat is on the mend, charity founder Katie Lloyd said.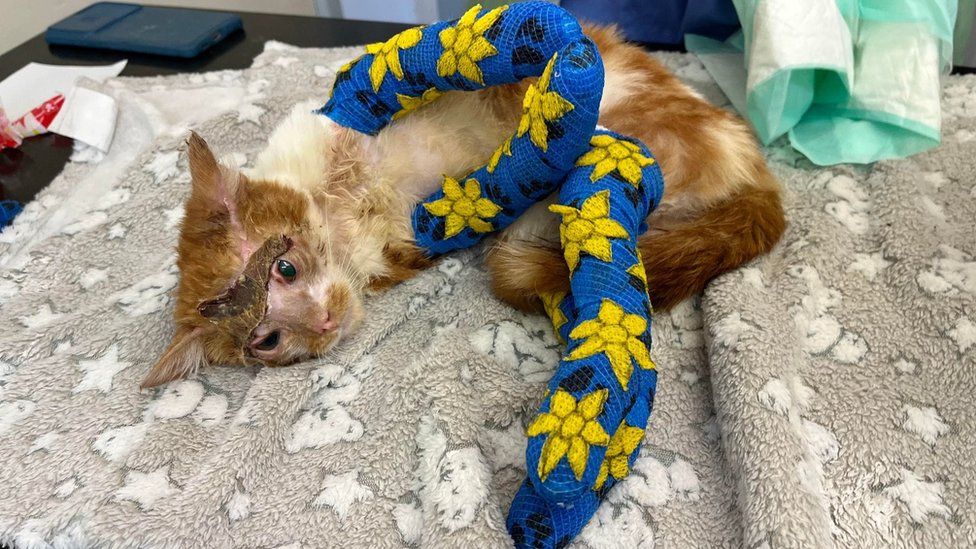 The charity believes Rosa may have been deliberately doused in fibreglass resin.
The substance left her struggling to breathe, with severe burns on her head and legs. Rosa was unable to eat when she arrived at the shelter and had to receive intravenous fluid to keep her alive.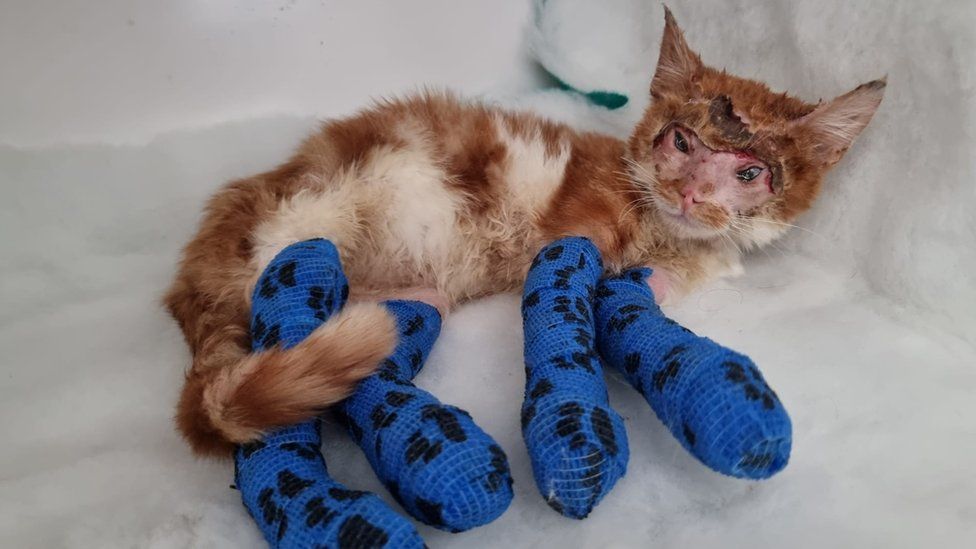 Rosa Was Badly Burned On Her Face And Legs
Initially it was thought the kitten may have stepped in concrete. Ms Lloyd said: "Her head, her legs, everything was just solid. There was no movement in her face and she was so poorly."
But when volunteers washed off the substance they realised the severity of the kitten's injuries.
The charity's founder said: "We were horrified by what we saw.
"Initially we thought it was accidental, that she'd walked in something, but actually her feet were absolutely fine. It was her legs that were most affected, the top of her legs, and it's taken nine weeks for those to heal fully."
Rosa Is Now "Playful" And "Happy", Ms Lloyd Said
The kitten is likely to require plastic surgery to her facial injuries, which have left her unable to blink.
Ms Lloyd said: "We honestly cannot believe, when you look back her photos, that she has got sight at all.
"She has come on in leaps and bounds miraculously over the last nine weeks, but there is still a long way to go."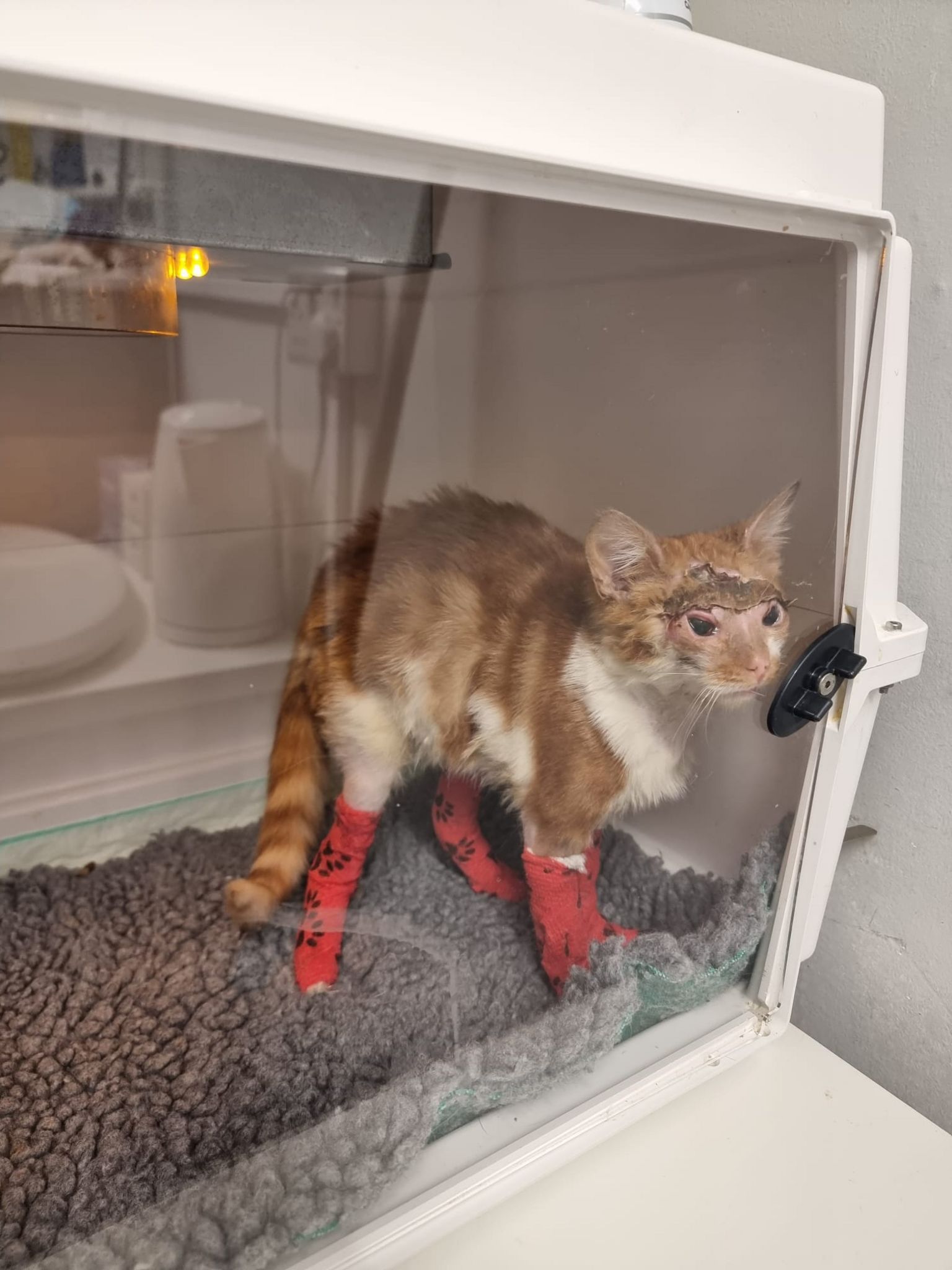 Rosa's care, which has included expensive dressings recommended by plastic surgeons, so far has cost an estimated £3,000.
The charity hopes the "playful" and "happy" kitten will be rehomed but Ms Lloyd said it was too early in her recovery for adoption to be considered.